This initiative is for everyone. It costs nothing to be a Heritage Ambassador. There is no charge to create a user account. It's free to join. Then, depending on the commitment, involvement and determination to succeed, there are
Click here for details...
additional membership options available to all users. The revenue model is based on the philosophy of Ubuntu Synergy ~ "I am, because we are. Together." ~ No SPAM, No HYPE, No MLM, No DONATIONS and No ADVERTISING. There is a better way. Heritage Ambassadors generate residual revenue from memberships and key resources:
.
.
.
.
.
.
.
Available Options
Option

Contribution

£15

Monthly
* Membership required!
.
.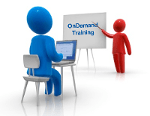 .