Combining a simple philosophy of caring and sharing, with the strength of unity and community, we can alter the course of humanity and our destiny. Striving to change the online status quo.
"I'll be your guide… but please login first, so that the steps below are personalized and we can compensate you!"
[ Once you login, social icons will appear here. The links are unique to you and we can track your efforts. ]
.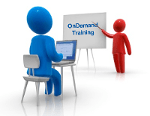 .
No matter where in the world you live, nor what you do for a living, ANYONE can be a successful Heritage Ambassador. The ArtAcadia.org initiative seamlessly fits into anything and everything.